AUG 23-25 2019 SUMMER HOOT lineup
(listed alphabetically)
Arm of the Sea is an arts ensemble that fuses visual storytelling with live music in contemporary mask and puppet theater. Their large-scale multi-layered productions delight and inform audiences of all ages.
Courtney Hartman is an acclaimed guitarist, singer and writer from the foothills of Colorado. PopMatters hailed her music as "a delicate light glistening softly in the darkness." In 2014 she received a GRAMMY nomination for her work with folk quintet, Della Mae, and in 2017 Americana Music Association nominated her for Instrumentalist of the Year.
His five-and-a-half decade journey has included early adventures with Bob Dylan, Jerry Garcia, Reverend Gary Davis, John Hartford, and more. Bromberg is master of the guitar, a lover of blues & roots, and is most-loved for his raw and playful on-stage energy.
Storyteller, musician, poet, actor, and writer David Gonzalez has created numerous productions that combine compelling drama, music, and multi-media; all of which enchant audiences nationwide with stories of love, hope, courage, and wisdom.
An accomplished Hip-Hop and Latin dancer/instructor/choreographer, Bryant "Drew" Andrews has dedicated his life to community, arts, health, and wellness. He's the Executive Director of CCE in Kingston, whose nonprofit mission is to enrich the social and cultural awareness of our youth and community through arts, wellness and education.
elizabeth mitchell & you are my flower
It's a beautiful sound when Liz and her family and friends embody an old folksong. "We've been inspired by other musical families — the Carter family, the Wainwright-McGarrigles — there's no other sound quite like the sound of a family making music together." Hear them singing Pete Seeger songs on Saturday morning!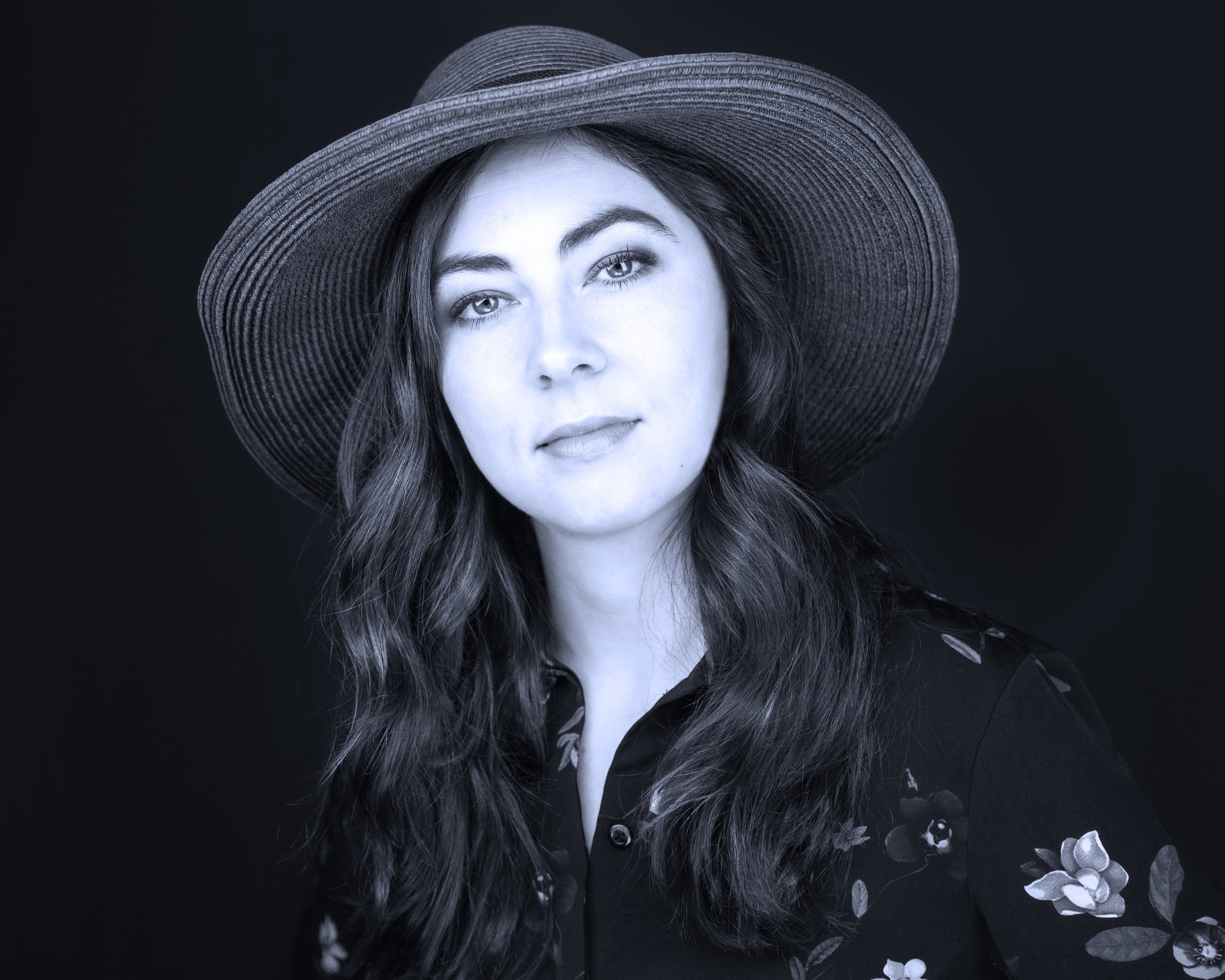 Heather returns to the Hoot with songs from her brand new album "Soil in the Sky" out this June! For those of you who haven't heard her, here's what the critics have said: "lyrics that cut to the chase" – Huffington Post "utterly gorgeous - visceral." - New York Times
From prioritizing new sustainable endeavors to playing "Home Grown Tomatoes" and "Ashokan Farewell" for visiting 5th graders nearly every week, Jay & Molly's leadership and love of Ashokan has helped to preserve the land and "safe place to try new things" for thousands of adults and children to experience each year.
She's a West Hurley woman making her way in the world of feel-good folk & soul. Hootsters will remember her bands The Ladles and Amalia and last year's lovely harmony workshop! This summer we welcome her solo project, sure to produce chills and smiles.
Maggie Shar and Annie Stevenson created Little Roots, an acoustic, hands-on music program for children infant to 5 years old and their grown-ups in Florence, MA. We look forward to a fun interactive set at the Hoot!
Hailing from Bellingham, WA Louis Ledford writes like he's thrown his sack onto a fair number passenger cars. His narratives are typically told by the losers, those close to the edge, in the grandest sense. Welcome to the Hudson Valley, Louis.
Love Waves is Neslihan Sukh Inder Lord and Theresa Widmann, Kundalini Yoga teachers from Anahata in Kingston. We are grateful to these women for bathing all Hootsters with healing sound each morning.
Mike Merenda & Ruth Ungar are the founders and principle songwriters of The Mammals and the soulful forces behind the Hoot! Nominated for Song of the Year at the International Folk Music Awards, the title track of their 2018 album Sunshiner honors the past and envisions a future of green energy, and good, positive human collaboration.
Megan Downes grew up dancing in New York City's traditional Irish music community before moving south to work with one of the best bluegrass bands in the country as a principal dancer with Footworks Percussive Dance Ensemble. Megan is now the Artistic Director of New York's City Stompers. We're excited for her to call the Saturday night Hoot Square Dance again!
"Meghan's style has the soul and strike of 70s era Joni Mitchell mixed with the unfettered, brilliant timbre of Björk and a guttural delivery all her own. Watching and listening to Meghan sing is like hearing one's own soul reflected through a blessed vessel. It comes from a fire-filled, compassionate place of purity. It is honest, elemental music."- What's Up Magazine
Micah White, PhD is the lifelong activist who co-created Occupy Wall Street while an editor of Adbusters magazine. He is the co-founder of Activist Graduate School, an online school taught by, and for, experienced activists. We look forward to hearing his most current ideas on the function of community and the future of protest.
The keeper of Woodstock's Mothership, singer songwriter, multi-media artist, exhibitionist, and self-described social sculptor, Paul makes his Hoot debut this summer. The Kingston Times and Woodstock Times have called him, respectively, "a beloved old school hippie and singer-songwriter cat" and "easily the most non-derivative artist in existence."
Radio Jarocho plays the rowdy, upbeat, and at times melancholic music of the countryside of Veracruz, Mexico, having mixed it with the sounds of New York's urban life for over ten years. They deliver performances that are passionate, energetic, and true to the roots of the genre. They raised the roof at the 2017 Winter Hoot and we're thrilled they're coming back!
Will Bryant, Lee Falco, and Brandon Morrison are The Resteless Age, an anthemic Hudson Valley rock trio with fierce musicianship and an impeccable vocal blend. This year they've created new songs and recordings, and toured the USA in support of the Lemonheads.
Rev. Robert Jones, Sr. is an inspirational storyteller and musician celebrating the history, humor, and power of American Roots music. At the heart of his message is the belief that our cultural diversity tells a story that should celebrate, not just tolerate. We are thrilled to welcome the Reverend to his first Hoot.
Rose & The Bros are a powerhouse ensemble specializing in irresistible Zydeco and Cajun dance grooves resonating with infectious joy, a love for community, and a rollicking good time. Don't miss their Hoot debut! Rosie Newton (fiddle, accordion) makes her home in Ithaca and has Shokan roots. Welcome home, Rosie!
Rushad Eggleston is as overwhelmingly talented as he is outrageous. Able to climb tall trees with cello and bow and ascend to even further heights of imagination in his songwriting and tune composition, he's nearly indescribable. Just come see him.
serious juggling & comedy
Since the very first Summer Hoot, Tony Duncan has been an eagerly anticipated performer between (and during) musical acts on Hoot Hill. We're excited to have him back for more of his juggling, comedy and hijinks.
The eclectic and entertaining team of Leahy & Good began making art in the 1980s when they also began teaching finger-style banjo, team clogging, and duet singing at Ashokan Music & Dance Camps! We're honored to have them on the Summer Hoot stage!
Thru over three decades in music, Steve Poltz has perfected his rockin' countrified folk slice of sardonic Americana. He co-wrote Jewel's multiplatinum Hot 100-topping megahit "You Were Meant For Me," but he also went on a whale watch with her and a few federales that turned into a drug bust. We've been captivated by his show and are excited to have him here!
Taylor Ashton is a Canadian-born songwriter, singer, banjo player, guitarist, known for his creativity and collaborations on the folk scene. He will be performing both solo and with Courtney Hartman at the Hoot.
Founded by Bill & Livia Vanaver, the Vanaver Caravan is an internationally acclaimed dance and music troupe with a vast repertoire of world and American folk dance styles and a long history of humanitarian work, peace advocacy, widely celebrated arts-education programs, and vibrant performance!
Saturday & Sunday workshops take place in the Performance Hall (schedule tba.)
Jamming is welcome in the gazebo, campground, or wherever you like!
Thank you to all of our generous performers!
While you're at the Hoot, you can also check out the blacksmithing, visit the sheep, go on a group hike to Cathedral Gorge, camp in a tent, sleep in a bunk, play music under the stars, sing by a campfire, learn to square dance, improve your juggling, participate in some cool music & dance workshops, see a film, bond with the trees, meet our craft vendors, eat local food, drink local beer and cider, try a hula hoop, see an old friend, make a new friend, sing an old song, and make a new one.